By mid-April in the South, temperatures routinely reach the 70s and 80s. Dogwoods, red buds, and azaleas bloom, grass turns green, and leaves green up the spectral branches of trees. To get my fill of warm weather that is still to come in Wisconsin, I usually watch the season in its glory as I watch the Master's on TV. Living in the Midwest, I miss that slow unfolding of the spring every year, and here in Wisconsin I wear wool sweaters and pour over seed catalogs dreaming of warmer days.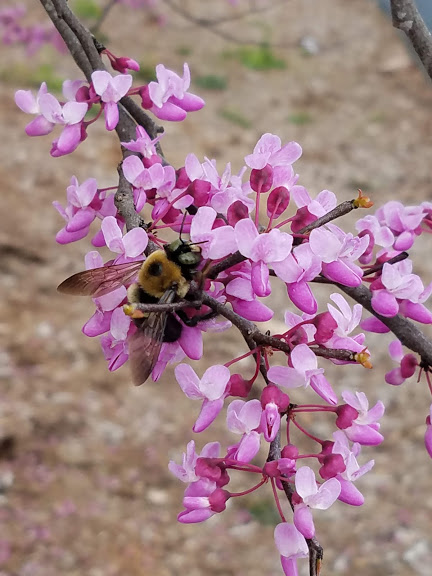 Even after 20 years in the Midwest, I remain an eternal optimist that spring will reach Wisconsin before May, but that's rare. This year, like last year, we had an April snowstorm, though not nearly as bad in Wisconsin as it was in the plains. The threat of a snowstorm this year brought back vivid flashbacks of last year's blizzard. You'll see why when I share the pictures. Today is the one year anniversary of that epic storm.
Beginning at night on Friday, April 13, 2018 (how appropriate) and ending on April 15, a blizzard vanquished our spring in one weekend. Mother Nature showed off by dropping every kind of precipitation on us, beginning with rain and ending with a blizzard. Snow on snow on snow. So much snow fell for so long it felt apocalyptic.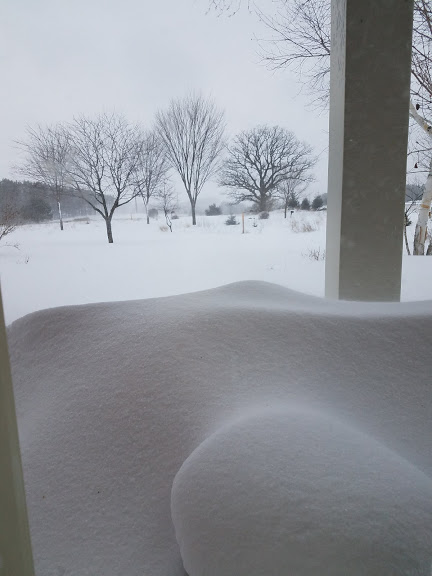 On Sunday evening after the snow had stopped, the weather in Green Bay recorded 33 inches of snow on the ground. At my house six foot drifts covered everything. I've never seen so much snow. It piled up so high I couldn't leave my house. And except for my Stella, my loyal Labrador, I was alone. My husband was in South Korea for the entire month on his last deployment there. Before he left at the end of March, we had a six inch snowfall, and while he was clearing that away, our snow blower broke. He parked it in the garage and said, "You won't need that while I'm gone." Right.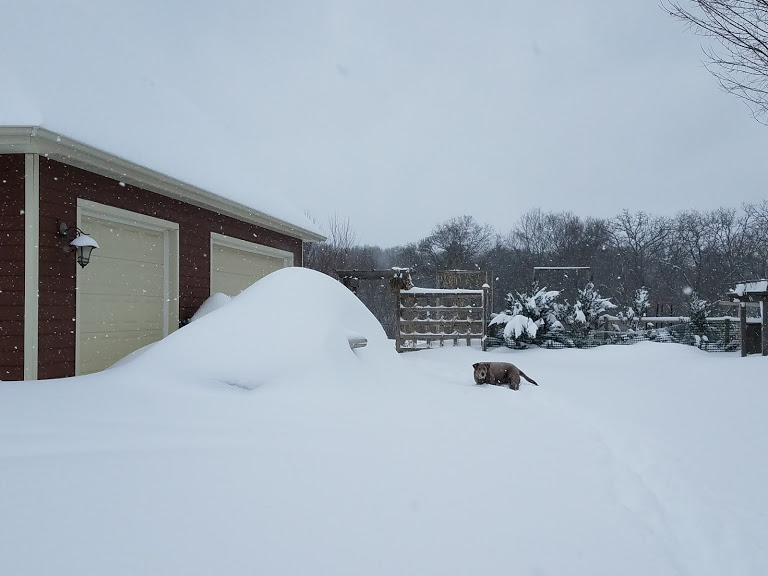 The world was white and cold, the snow too deep to walk through. I tried and sank to my thighs in the backyard. I shoveled the back patio so Stella could go out and use the bathroom. She sank to her chest where there were no drifts.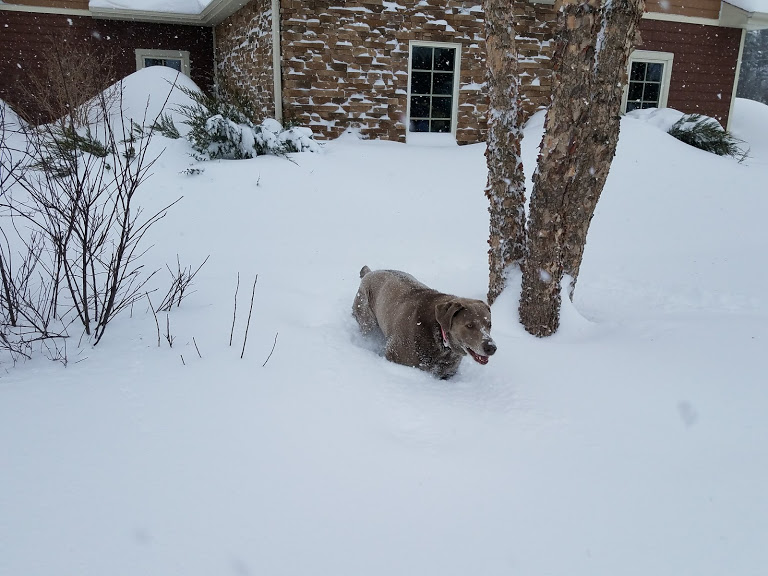 I tried to shovel the path out my front door, but the snow was too heavy. I ended up paying a neighbor kid fifty dollars to shovel my front porch and a path from my back door to the garage entrance. I waited for help. Before my husband left, he'd talked to our neighbors and asked them to help me if I needed it while he was gone. They called and let me know they help as soon as they dug themselves out. Then my closest neighbor's snowblower broke. Keith, our further away neighbor, tried to use his machine, but it wouldn't even make a dent in the huge amounts of snow in his driveway. We were all stuck.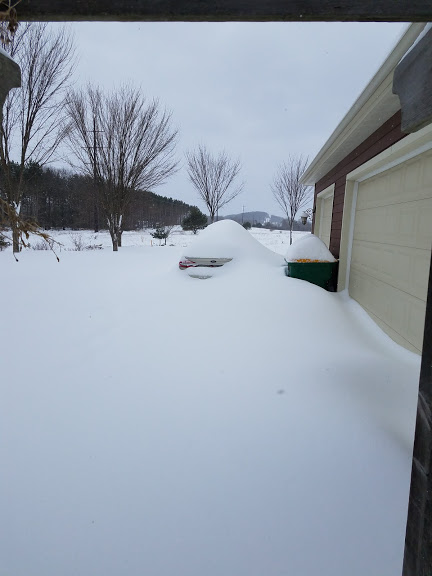 Finally, when I thought I might be stuck there until it melted, one of the neighbors from further away show up with a skid steer.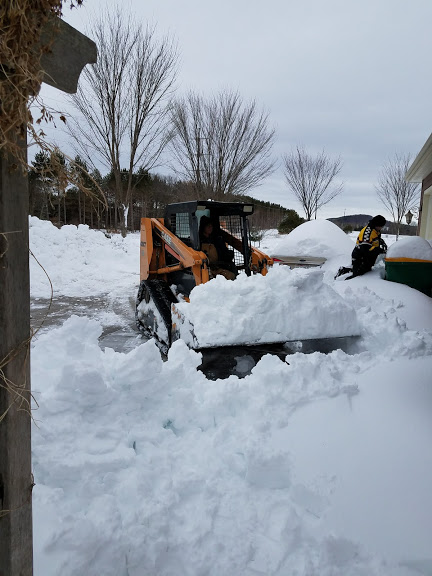 It took awhile but I finally could see the driveway. I could finally get out of the house and walk around the neighborhood. But I had no idea what I would find a couple of days later.